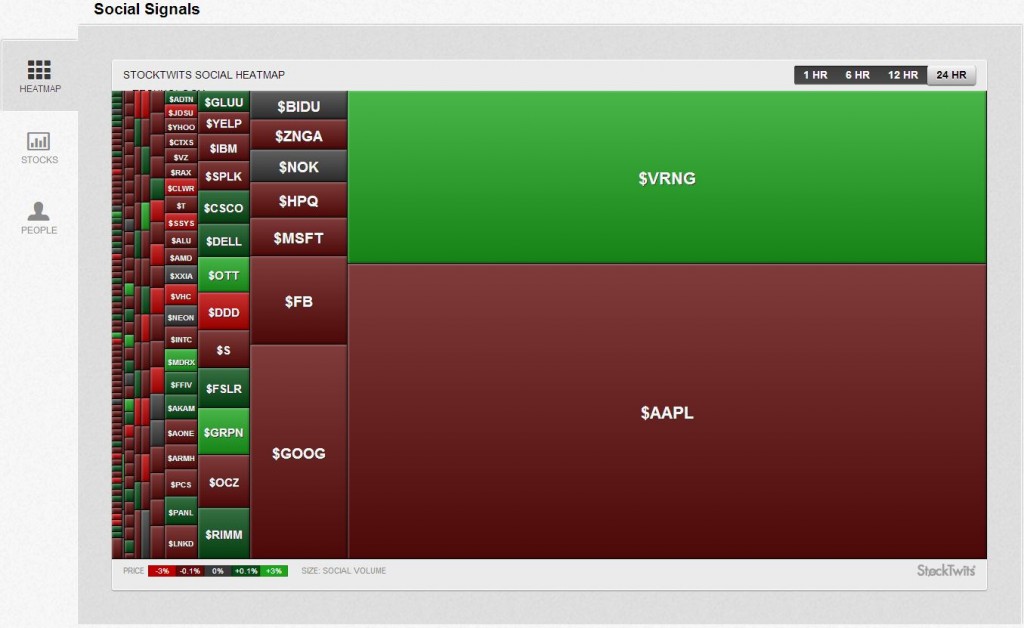 It is incredible that I am still not hearing much about the $VRNG vs $GOOG story in the mainstream financial press.
I guess they don't get it or they believe that $VRNG is too small of a company or whatever.
Meanwhile, the level of social momentum in this name on StockTwits has been truly spectacular for an extended period of time and shows no sign of let up.
While the stream has been a zoo at times, this avidly bullish majority has been right on the money.
Theyve been saying all along that this may be a much much bigger story than the usual unreliable sources have yet to recognize and I figure the MSM won't get it until the story is over.
Then they'll be all over it 🙂
(no position)