According to comScore, $YHOO and $MSFT are the 2nd and 3rd largest web properties in the US respectively by unique visitor and not far behind Google.
While there would be considerable overlap on this metric, still the combined properties, if the latest rumors had merit, would be massive.
Here's the Top Ten US Properties for August 2011 according to comScore: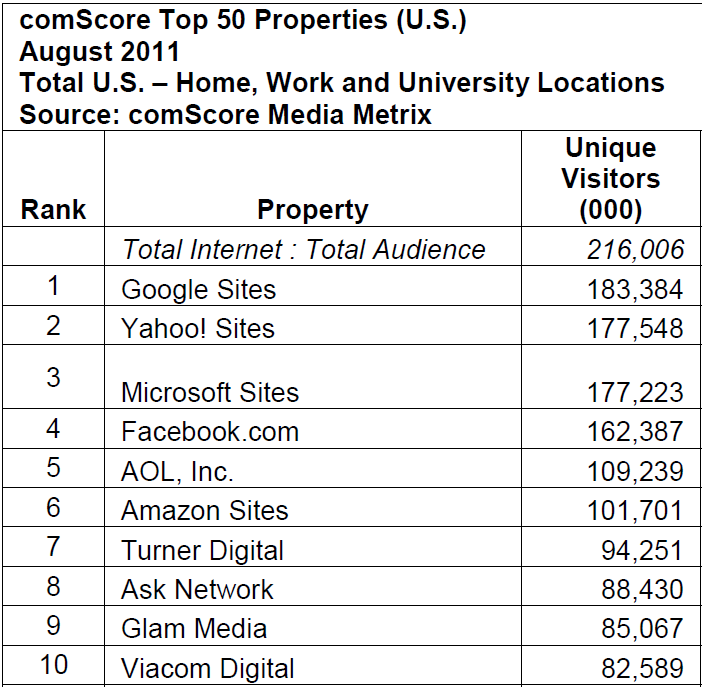 Update: Jay Yarow over at TBI has the chart of what the combined uniques would look like. Check it here.