The financials are arguably the most important sector. The view goes that the health of the banks relates most directly to the health of the economy in general.
Today is one of those days where we are seeing breakouts galore in the sector and outperformance with the $SPX up .79% and the $BKX up 1.6%.
Here's a few studies from the StockTwits Charts Stream which highlights the goodness:
1. Citigroup ($C) gapped 4% higher on the first day of the trading year and has not looked back. It now trades up 25% YTD and crossed 50$ this afternoon for the first time since January 2011.
@rafitax captures today's gap, flag and rip that represents such strength simply and clearly: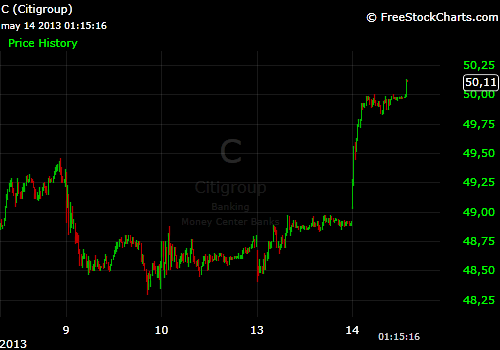 2. @swingtradealert succintly describes the move in Goldman ($GS) writing, "Clean break out above trend line. Looks beautiful to those who are in it…" Indeed: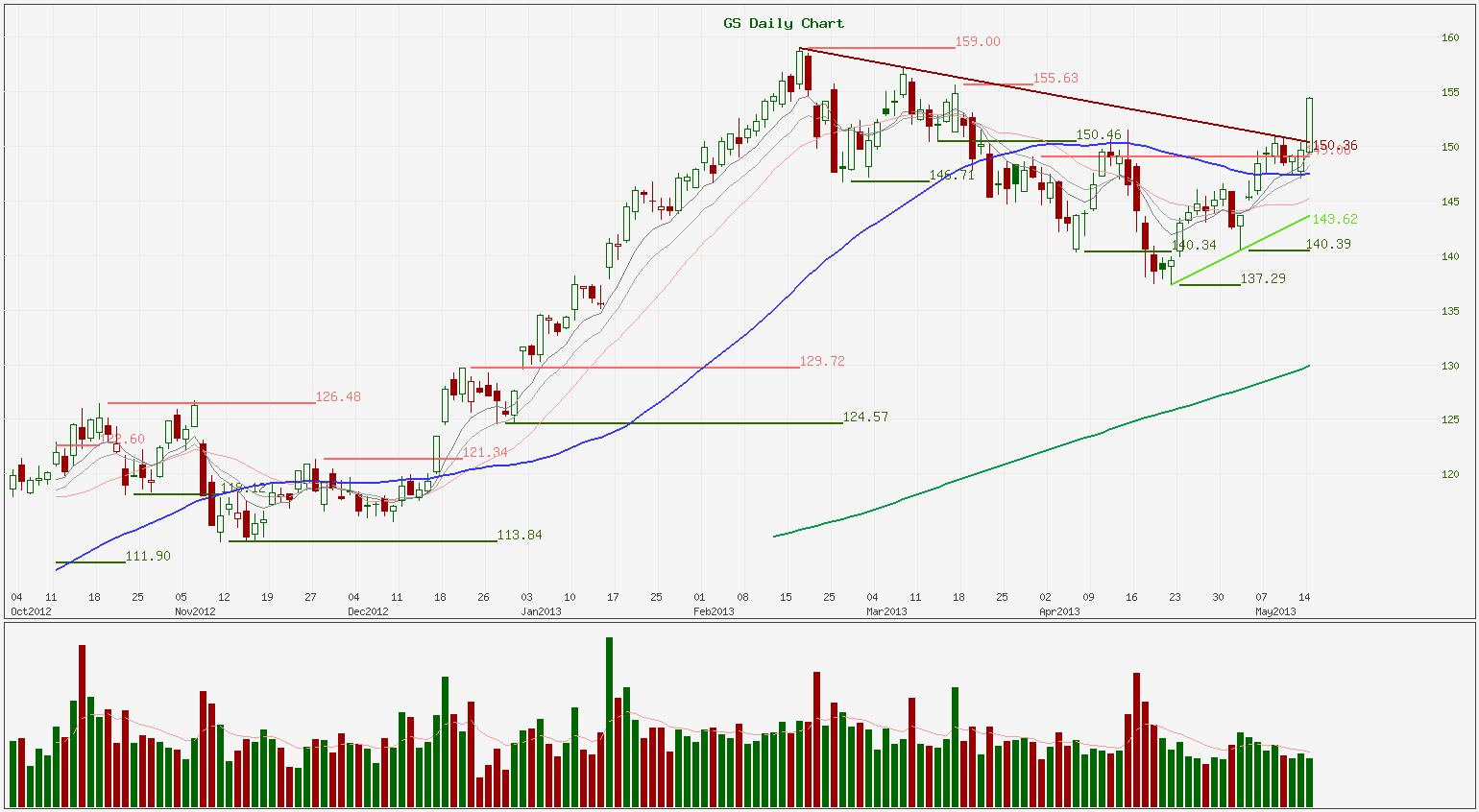 3. @traderstewie has been all over Bank of America ($BAC). He notes, "powerful move. Wants 14$," and posted this chart capturing the inverted head and shoulders, the clean break out and today's follow through also making two year highs: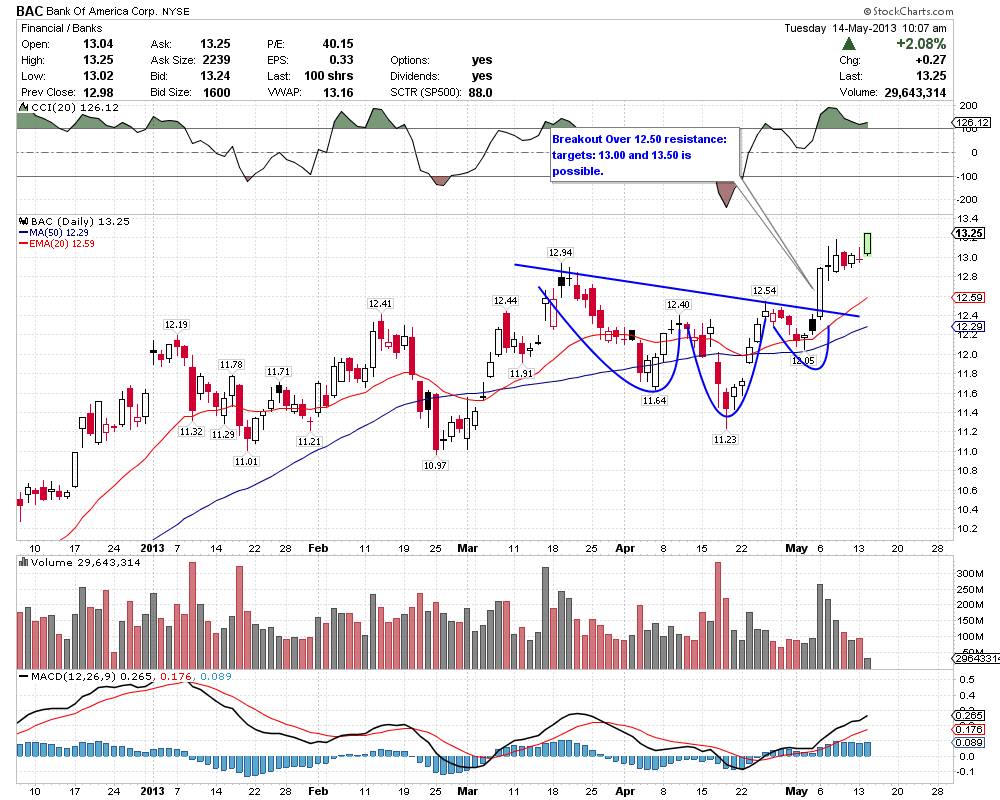 4. The regional banks are also breaking out and to some they offer less exposure to too big to fail risk. @ivanhoff posted this one of  The Regional Bank ETF ($KRE) now making 4yr highs: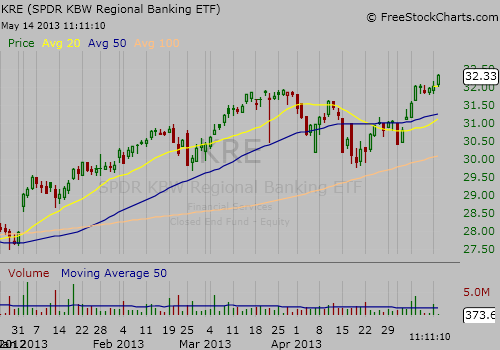 5. Popular ($BPOP) is one regional in particular worthy of note. It has been going sideways for 3 months and looks about ready to break above the horizontal channel. Here's @NextTrade1122's $BPOP chart for your consideration: