Two weeks ago, I wrote this Uncle Morty piece on $BAC when it was trading just below 10. The post included some excellent crowd sourced technical analysis courtesy of The Awesome StockTwits Charts Stream and the guys nailed it.
All eyes were on the stock and still it it broke out out above ten to 52 week highs and has consolidated nicely since then at higher levels.
Here's ginsu sharp @traderstewie taking a more recent look and mapping the breakout and continued strength. Stewie notes, "Up a cool 8.5% since posting this chart over 1 month ago. Broke 10 and never looked back."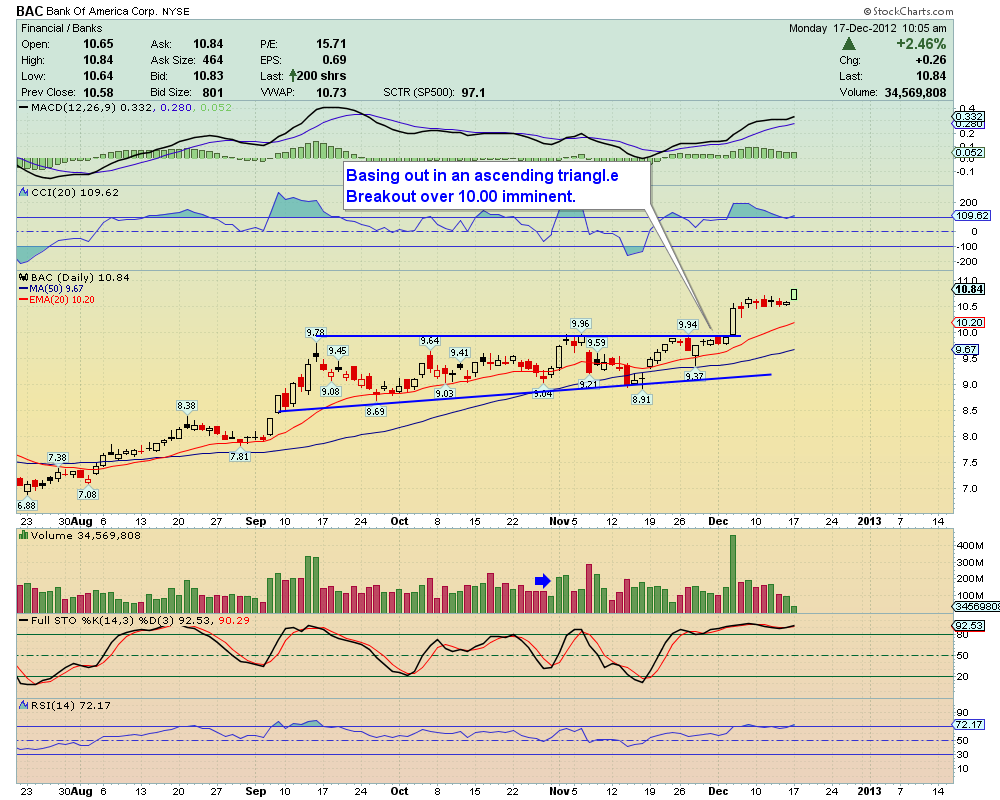 Thanks Stewie and yup, $BAC was the first money center bank to go…
This morning I'm taking a quick look more broadly at the financial sector as I have noticed an increase in smart technicians very actively trading and monitoring the sector since $BAC's move…
We're at important levels here and as I mentioned in that previous post, the fins are a key sector to the market as a whole.
First, @KarSun01 looks at resistance on the $XLF. This is where we are now on the financials…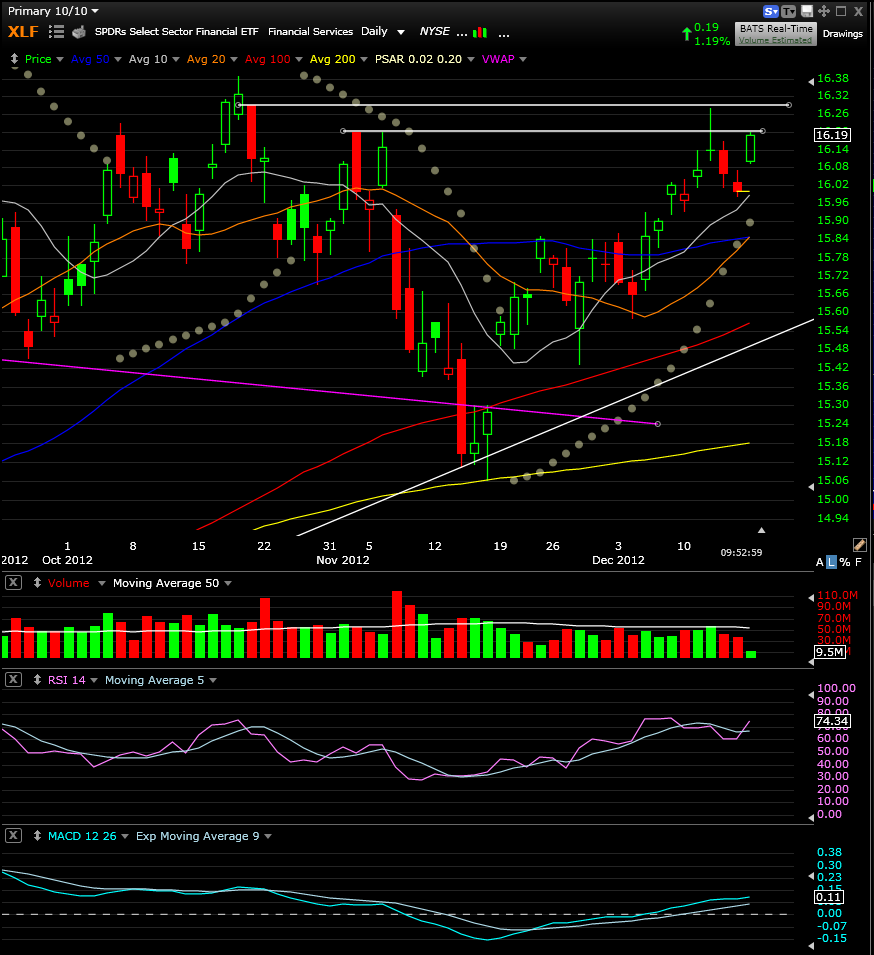 @KarSun01 notes that we are "testing resistance again" and from my vantage we're at key levels right here right now.
Next, @SunriseTrader, who anticipates breakouts extremely well, reports that he has been and remains long $JPM. He's ahead of the move but again check the key levels here.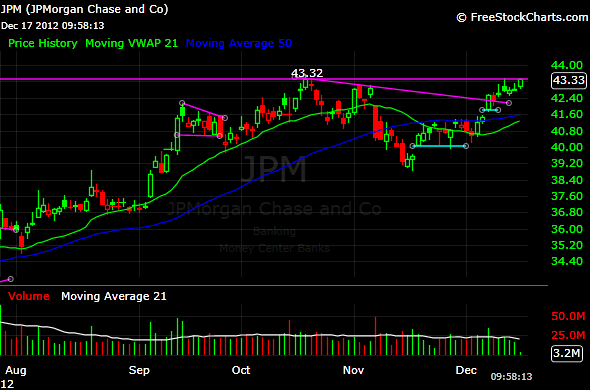 Next, @ToddinFL notes the cup & handle on $C and again, we're right at a key level in this case 38ish.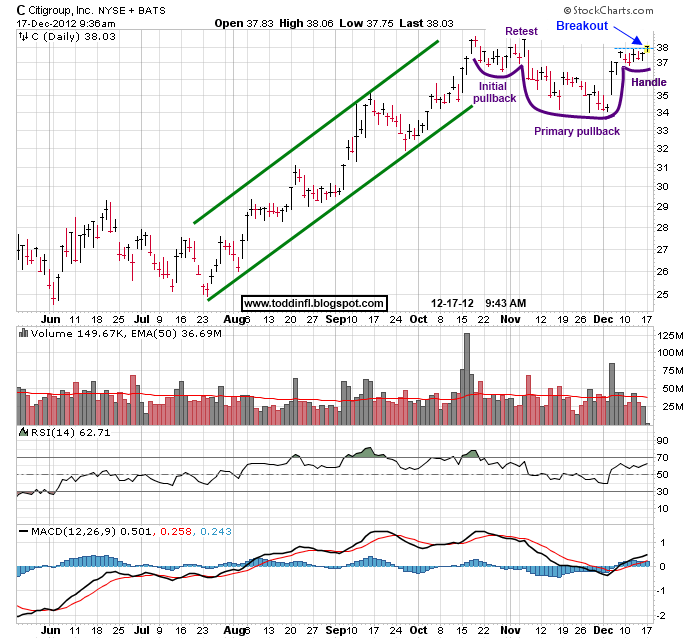 Finally, @toddstrade notes mixed signals across multiple time frames on $GS. A potential head & shoulders on the weekly and a potential inverse head & shoulders on the daily. Resolution might be the primary single stock market tell…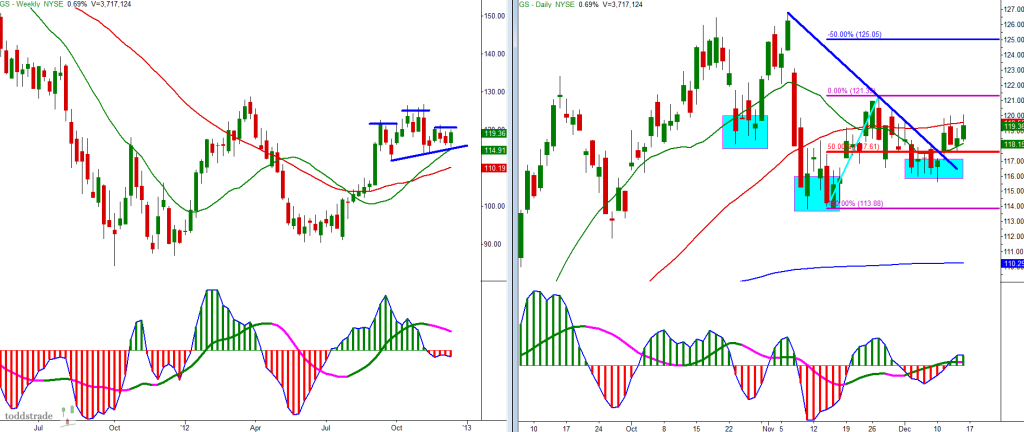 Periodically, traders and the media discount the importance of the financials.  This usually occurs during periods when they are not the leaders either higher or lower. I never buy those argument and until the laws of nature are revoked will key off of them. With the $XLF and these other names at key levels right here right now, keeping an eye peeled is especially important.