On StockTwits, @FitzStock2004 holds court on $AAPL.
He has been dead on which may or may not continue but you have to hand it to him and, if you are involved, watch what he is saying and showing us on the StockTwits Charts Stream.
Behind the attitude and bluster (and he's got plenty of those), there's a pro who is putting the road work in, disciplined, and generously sharing his studies.
So here's the weekend scene via The Fitz on $AAPL with multiple views & time frames (you can click on the charts to go to the full size study).
First the weekly provides perspective and here the stochastics are the thing…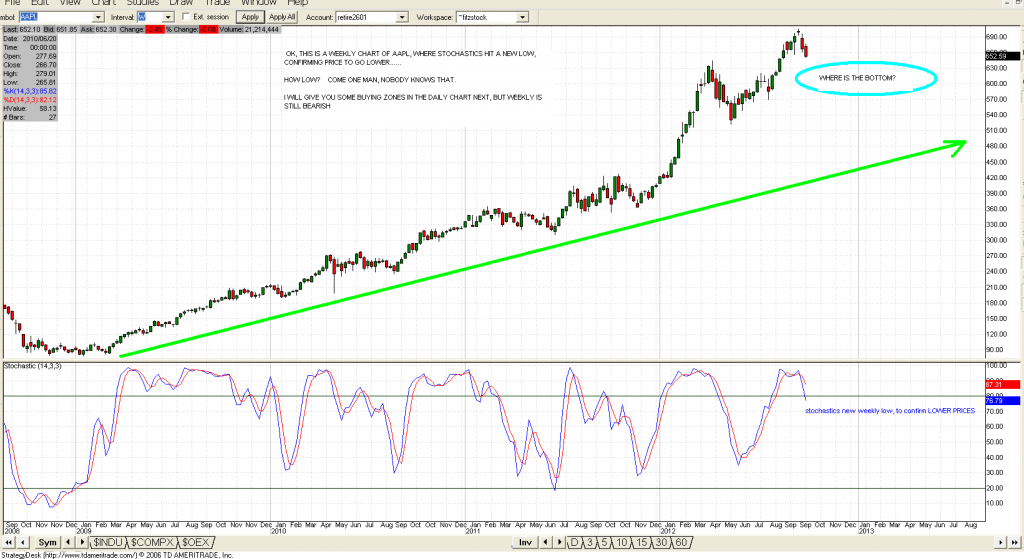 Next, the close below both the 10 & 50 Day SMA's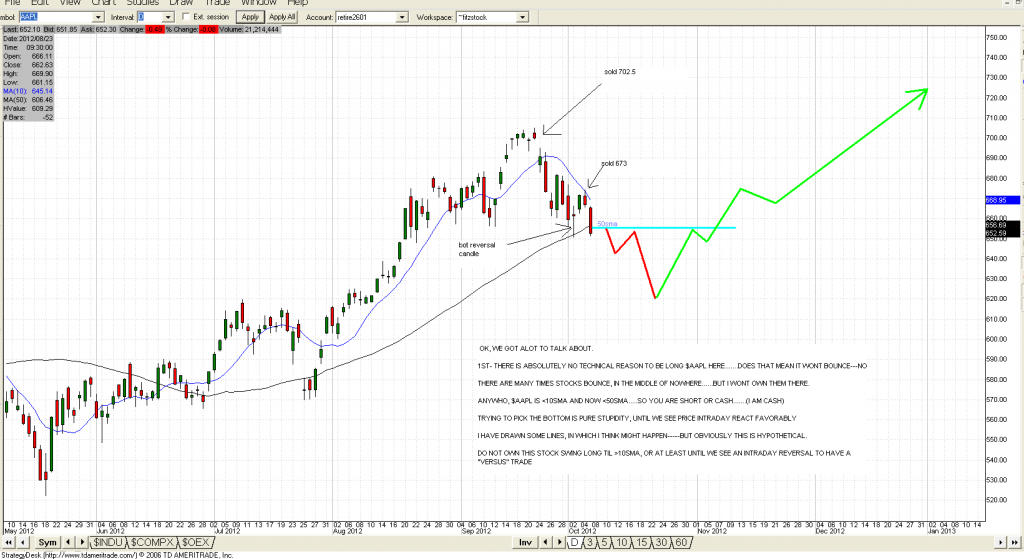 And finally, the big hairy Head & Shoulders on the 3 month…