Yesterday, I asked StockTwits members to share their favorite charts.
There's so much talent and variety on the stream I figured a Friday afternoon was the perfect time to query for fresh ideas going into the weekend.
I received dozens of good responses and here's just a few and some charts to go with them.
Under Armour
@doozio likes $AU "because its $CMG back in Sept of 2010."
On Chartly, @IndianTrader has it as "one of his 5 breakout stocks for next week."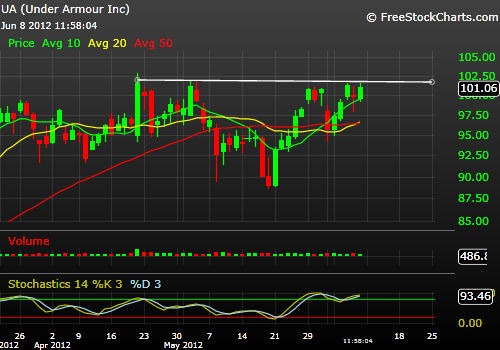 …while @dangerrangers sees an inverted head and shoulders…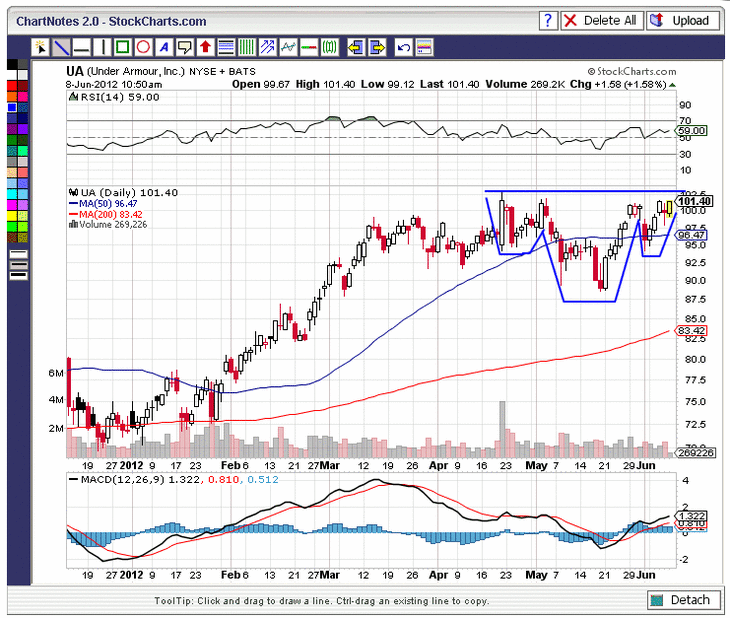 WalMart
Both @harmongreg and @chip mentioned $WMT. Greg likes it "due to upside break out of a consolidation channel" and Chip notes that its "closing in on all time high on good volume."
I wrote about the stock in December presenting the annual as the mystery chart and many in the comments were bullish and on the money…
Here's a video by @PaulyB who takes a contrary opinion seeing the "linear regression channel maxing out on all three time frames." Nice work Pauly…
Note: $WMT has been charted several times on Chartly over the past week from many vantages on multiple time frames and for those who are especially interested in studying the name, I suggest going back and looking at the Chartly Stream for additional perspectives.
Pharmacyclics
@Traderstewie mentioned $PCYC saying "one of the BEST looking charts I have seen in a long time and esp[ecially in this market" but added that it needs "a pullback and consolidation badly. very extended."
@ACInvestorBlog charted $PCYC on Chartly and is in agreement with Stewie on it being extended noting that it "closed the week with a new all time high over 40. Chart is bullish but a pullback would be nice."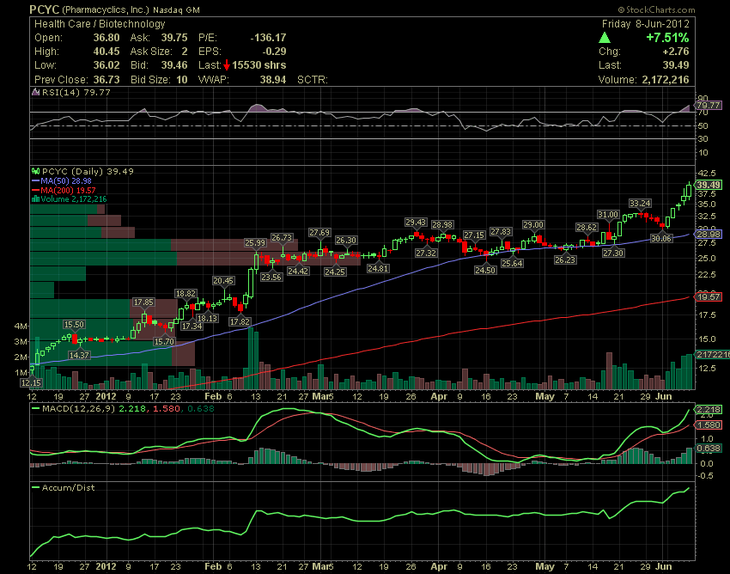 There ya go kids, a few names to check out for yourself over the weekend…