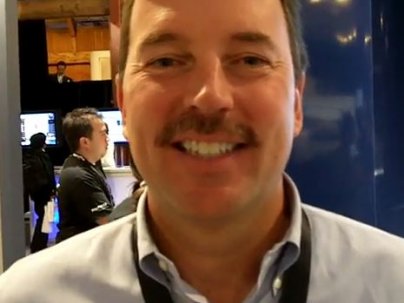 Last night, Yahoo! ($YHOO) reported its first quarter of year over year net revenue growth since 2008.
The stock is trading 3% higher but I think this pop has more to do with the perception of Scott Thompson's performance on the call than the numbers or guidance.
There's nothing more important than the quality of the person running the company. Everything trickles down. This is especially true for Yahoo! a company that has been mismanaged since Terry Semel's Bar Mitzvah…
So with a new CEO, investors including myself, are looking to measure how Thompson is doing. Does he have a handle on the business? Does he command respect? Does he have a plan?
In my opinion, Thompson presented well.
He understands that major operational cuts need to be made. He has already begun reducing headcount and also stated that he would shutter 50 Yahoo! properties that were under performing or contributing little to the bottom line. Bigger picture, he promised to simplify the company organizationally and technologically.
He pledged to invigorate mobile – an area of obvious strategic importance in which Yahoo! has astonishingly dropped the ball and promised to lead in categories in which Yahoo! leads on the web (no small promise!).
In addition, he came off like he was in control. This is a huge part of leadership – looking like the leader. Its mandatory and with his prior success at PayPal, there is something to build on in terms of commanding the role of Yahoo's CEO.
In all, Thompson advanced rational change in a tone and conveyed initial command. This is a good start and to my mind is responsible for the majority of the gain in Yahoo's stock price so far today.
So a dose of clarity and leadership goes a long way for now, but this will not last long without concrete results and a follow through on commitments to improve the organization, mobile, search, engagement and the like.
(photo via Mashable)