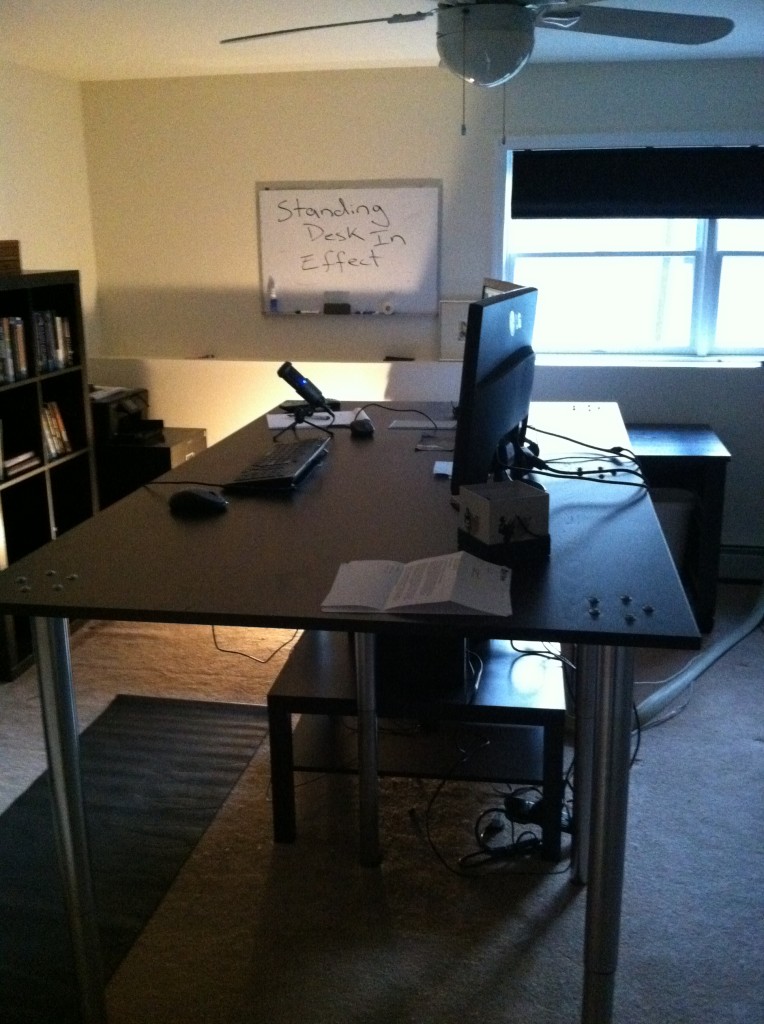 By now I am guessing that most of you have read about the negative health effects of sitting all day and the subsequent and increasing popularity of standing desks.
I recently built a large standing desk for the home office where I spend many hours and am finding this to be a great hack so I am sharing some of the details.
Materials
I bought the desk and legs at Ikea. The desk is the 77 inch by 43 inch Galant in black. I bought the desk only without the frame or legs for under 200$.
I bought 6 of the Vika Byske chrome legs which are height adjustable to 42 inches for 30$ each.
I bought a black Lack coffee table (31 inches x 31 inches) for 30$.
Assembly
I hired our handyman Pat to help me and I am grateful as I would have never been able to do this without him but if you are handy (I am not), you should not have too much trouble.
We drilled five sets of five holes to match the holes at the top of the Vika Byske legs. Four of them at the corners of the desks and one at the back middle. We then screwed the legs to the desks (see pic below).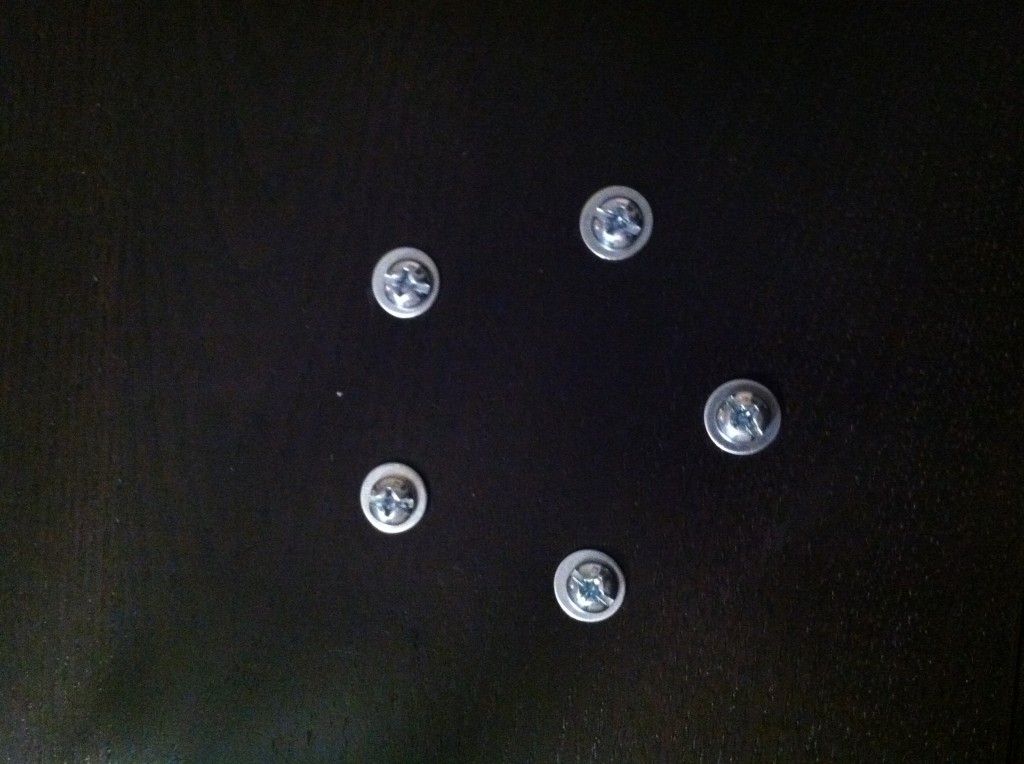 In the middle of the desk, we attached one of the legs to a wood block and then screwed the block to the bottom of the desk (see pic below). This lends support to the desk without having the screws appear on top in the middle of it which might get in the way.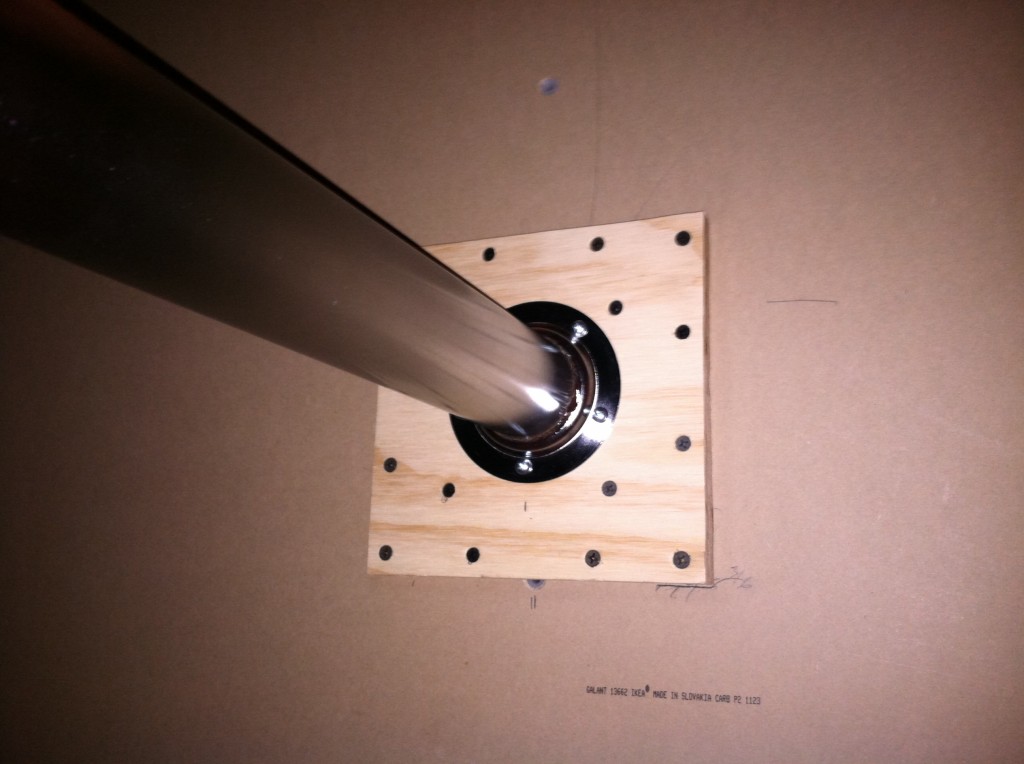 I assembled the coffee table all by myself 🙂 which fits perfectly beneath the table and I am using that for the computer tower and woofer.
Use
Its been two weeks since I began using the standing desk full time.
I was a little bit concerned about the stability of it given the height but so far it is very stable. I think the two extra legs are key.
I am loving the size of the desk which allows me to fit 2 large screens and a laptop on it with plenty of room to spare.
So far, I am more active and mobile throughout the day and will occasionally do a few jumping jacks just to keep myself from standing still for too long.
I find I have more energy later in the day. I work in socks or bare feet and stand on the yoga mat and so far no foot or knee problems.
All in and including the handyman the cost was around 500$ which I think is inexpensive compared to other solutions I was looking at.
I recommend this for traders or others who sit at their desks a lot of hours.